Any nightclub owner can tell you that downtime is normal. The problem is that, even when customer count and sales are low, most nightclubs are still staffed and ready to serve. One of the clear solutions involves increasing marketing to target those off hours. But if you've already tried that route or you're looking for something a bit more creative, read on for some unconventional ideas that can increase the money your nightclub brings in.
Many of these ideas can show off your nightclub's personality, bring in more customers during slow times, and increase sales without increasing staffing costs. If you're a nightclub owner and you're stressed about how to best take advantage of lulls in business, consider trying one (or more) of the following ideas:
Host Art Nights
Arts and crafts aren't just for kids. After all, adult coloring books now make up 5 out of the 10 top best selling items on Amazon. You can take advantage of the trend by hosting an art night during the off hours at your nightclub.
There are a few different ways you could approach this event. Perhaps you've heard of "wine and design" or "sip and paint" classes, where an instructor leads a group of people through a painting tutorial — all while sipping on some creativity-boosting drinks, of course. There may be instructors in your area who need an affordable space to host their class. What better place than at your bar?
If you want to keep things simple, you can even host an adult coloring book night. Encourage people to bring their favorite adult coloring book, provide some art night drink specials, and watch the downtime become one of the most popular events at your bar.
You wouldn't be alone with this approach. Dan O'Donal of Finnegan's bar has had great luck with their art nights: "Holding a coloring book night brought in a ton of new business on a night that is usually quiet. The first night we tried it, we had a line starting at 5 p.m. — hours before we usually hit capacity." Perhaps art night is just what your nightclub has been missing.
Advertise Trivia & Bingo Nights
Games, including trivia and bingo, are commonplace in many bars and pubs. They provide the perfect activity for groups looking for a fun and relaxing night, and they can be very cost effective for your nightclub to host. Plus, bar owners have reported an increase in sales between 30 and 65% on trivia nights.
By providing a free space where a host can lead the crowd through a game of trivia or bingo, your bar can bring in tons of new traffic during times that are typically slow. While the patrons are there, they can purchase food and/or drinks from your nightclub to keep them full and happy throughout the event.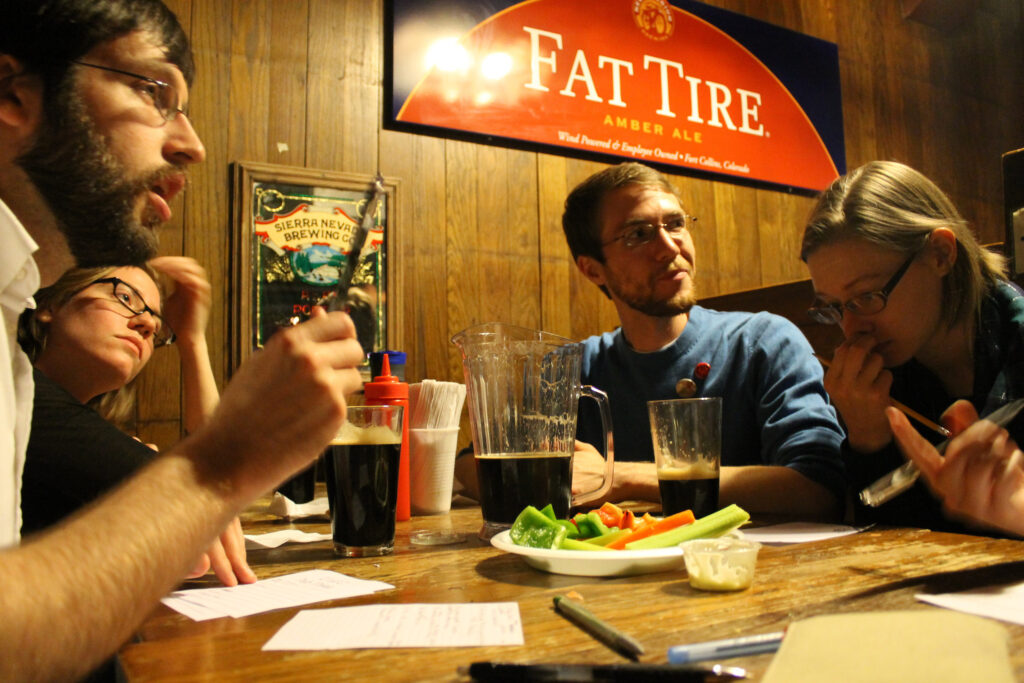 If you're interested in hosting a game night but want to try something a bit more unique than the standard trivia night, consider trying some of the following:
Target a specific demographic that you've had trouble attracting to your nightclub in the past. They may stick around after game night!
Target demographics that aren't often sought after in your market. Once they have a great place to meet up, you may find that they become lifelong customers.
Give back to your community by getting involved with a charity. Many are always on the lookout for great spaces to hold fundraisers and give-back events. This move can also portray your business' values to the community and earn you some good press.
One of the best parts of game night is that you typically only provide the space. Beyond that, the trivia or bingo hosts will often tackle advertising and entertainment for you. Provide the space, and watch the traffic (and sales) climb.
Encourage Meetups
Everyone's heard of singles gatherings at bars. While those can, of course, be a good option to consider, meetups don't have to be limited to them. Websites like meetup.com gather people with all sorts of interests, including: dog lovers, programmers, vegetarians, German language learners, photographers, entrepreneuers, and much more.
The idea is that people who share similar hobbies and interests can easily connect with one another in their community. There's a good chance there are hundreds of different groups who meet up regularly in your area. That website alone has 26.59 million members and 249,312 meetup groups in 182 countries. And what do they need in order to meet up? A space.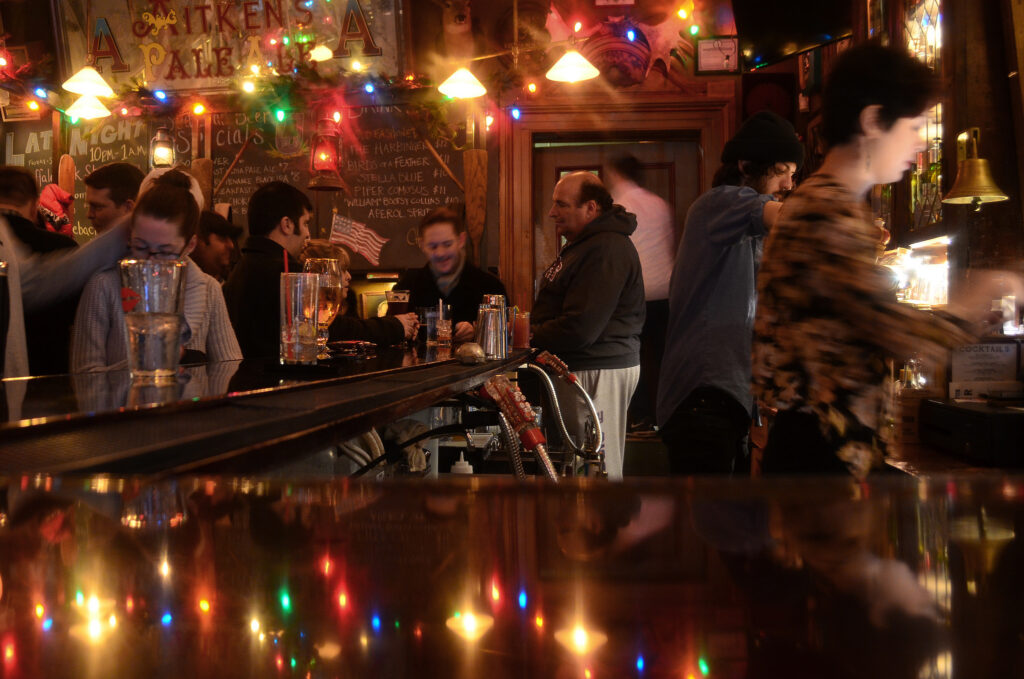 Some of these groups may be perfectly suited to your bar or nightclub. Others may just need a large, open space that encourages social mingling. Your nightclub could be the perfect place for people to feel a little less intimidated while they meet others. Meanwhile, offering your space during off-peak times can help you fill up your bar when things are a bit slow. Plus, who doesn't love a good drink while hanging out with old friends and new?
Offer Premium Tastings
A tasting night is a creative way to attract more customers during off hours as well as draw attention to your bar's selection of drinks. Especially if you keep a wide variety of drinks in stock, you could easily host a theme night, which always hypes up customers.
Have a specialty cocktail you've been wanting to try? Want to get punny and host "Around the World in 80 Beers"? A tasting night would be perfect for either of these. If you're wanting to try a new drink, doing so during the slower hours can be the perfect time to get feedback and make tweaks before you debut your new concoction on a busy night.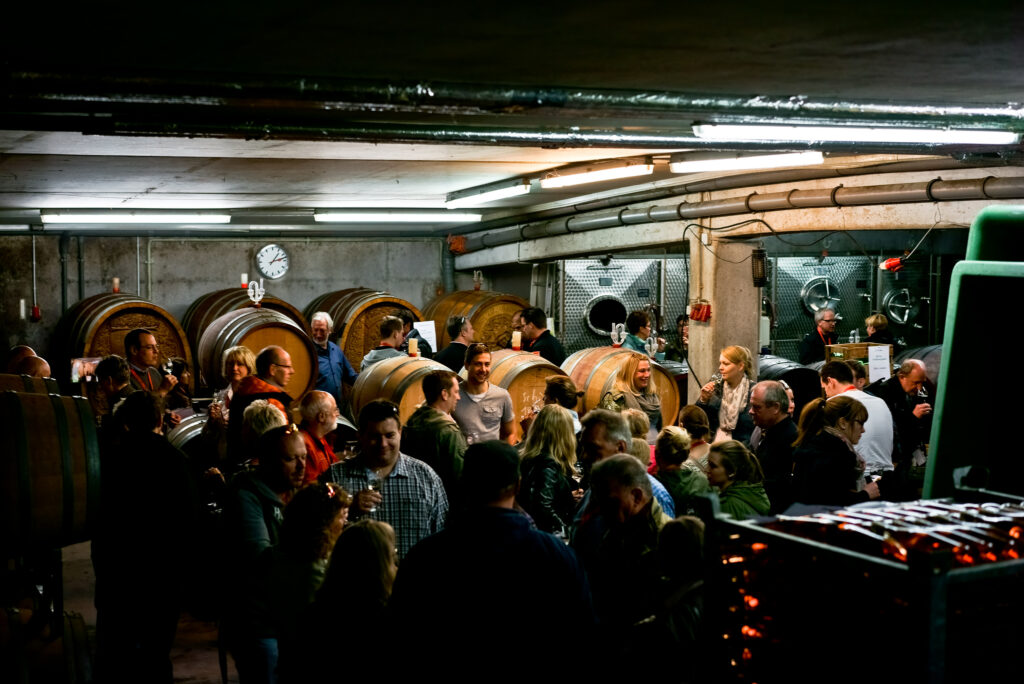 Plus, if the word "tastings" makes you think of wine, that isn't a bad thing. Wine Enthusiast Network found that, "now more than ever, wine lovers are dipping their toes in other waters… The number of those who drink exclusively only wine dropped 2% since 2012, while wine drinkers also bought beer, spirits, and even cider has slowly increased." What does this mean for you? A premium tastings night could attract those wine lovers, and your great variety of drinks could slowly break them out of their "wine-only" shell.
What's more: Many liquor suppliers will offer special packages if you include them in a promotion like this. It could be worth asking your current suppliers about their event specials. You may end up getting a discount on those drinks, offer a fun theme that attracts customers, amp up the off-peak hours, and get priceless feedback on new drinks. It's a win-win.
Want to host an event? The numbers are key
While you've probably got a pretty good feel for when the slower times are, the data will provide insight that your gut feeling never can. Nailing down exactly when those lulls in business start (and end) will be the first step in planning a fun event. You'll want to look at the analytics for a long period of time to ensure that the times you're choosing are consistently slow — and not just an anomaly.
The next step is to track how well these events boost sales at your nightclub. Some of these events may be free, while others may take some additional costs in advertising and supplies. That makes it even more important to make sure that these events work for your bar if you want to host them long-term.
An accurate, effortless guest counter will make both of these steps easy. TallyFi can automatically track advanced metrics at your venue and sync them to the cloud, instantly providing you insight on your business' performance and the success of these events. Who knows? One of these events could be the creative spark your business has been needing. TallyFi will help you know when you've hit the mark.